Integrity in Focus Sessions
————————————
In the newly produced Integrity in Focus sessions, discover and learn about different Asset Integrity solutions by watching short knowledge videos by well-renowned industry experts on-demand.

Pipeline Data Management
Focusing on digital pipeline data management, the first session gives you an insight into the range of benefits and opportunities the latest pipeline technology can bring to energy operators. Our Managing Director of Digital Services, Louise O'Sullivan talks about how to manage big data with ease, and how integrity teams can guarantee the security and integrity of present and future assets within one system.
WATCH NOW

Risk Based Inspection
Focusing on Risk Based Inspection (RBI), the second session highlights the benefits of RBI as a method for analysing risk drivers and optimising inspection activities of energy assets. Our Head of Asset Integrity for the Middle East & Africa, Gabriel Philani Dube, discusses how by implementing a RBI scheme you can ensure maximum  integrity, performance, and compliance over the course of an asset's lifetime.
WATCH NOW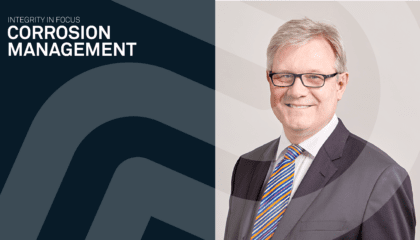 Corrosion Management
Focusing on Corrosion Management, the third session gives you an insight into the corrosion challenges associated with the transition to sustainable energy networks. Penspen's Executive Vice President of Technical Excellence, Nigel Curson, discusses how you can prevent and mitigate corrosion whilst safely repurpose existing pipeline infrastructure for 100% hydrogen, hydrogen blends, and natural gas transportation.
WATCH NOW
Join the Integrity Community
Subscribe to stay up to date with the latest Asset Integrity insights from Penspen and wider industry experts.
As your  pipeline to asset integrity success, The AI Alliance will expand your knowledge and give you direct access to the latest developments within the rapidly changing energy industry. Receive first-hand information about technical solutions, upcoming training courses, and webinars, alongside the latest industry trends and topics to keep you fully up to date.
Your Data – Privacy Policy
You have the right to access your personal data and ask for it to be rectified or deleted at any time.
For further information, please view our privacy policy.
Previous Editions
————————————
View previous editions of The AI Alliance below.