History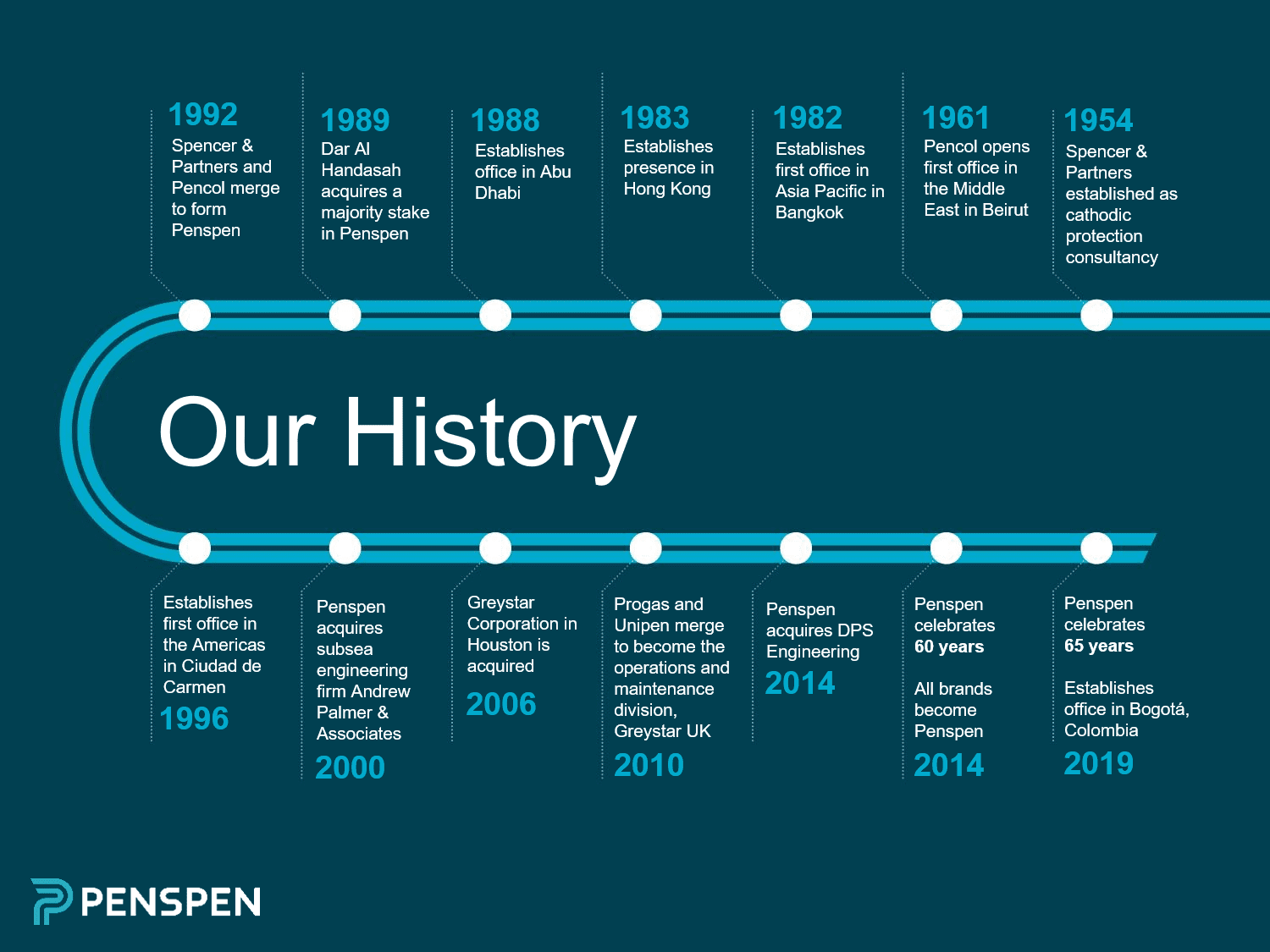 With 65+ years experience in the oil and gas industry, Penspen has a strong heritage across Europe, the Middle East and Africa, Asia-Pacific and more recently the Americas. Originally specialising in cathodic protection and construction supervision, Penspen was originally founded under the name 'Spencer & Partners' in London in 1954. In 1957, it branched out to form a separate 'Pipeline Engineering Consultants' practice called 'PENCOL'. In 1992, the two branches merged under the single name Penspen, an amalgamation of Pencol and Spencer.
The company went on to acquire and develop Manchester Jetline in 1987, Unipen in 1998, Andrew Palmer & Associates in 2000, Greystar Corporation in 2006 and Progas in 2007, bringing engineering, project management, asset management, asset integrity, training and specialist and subsea services together under a single banner.
Our work today encompasses all of these key strengths as delivered throughout our 16 global offices.