Future Energy Asia 2018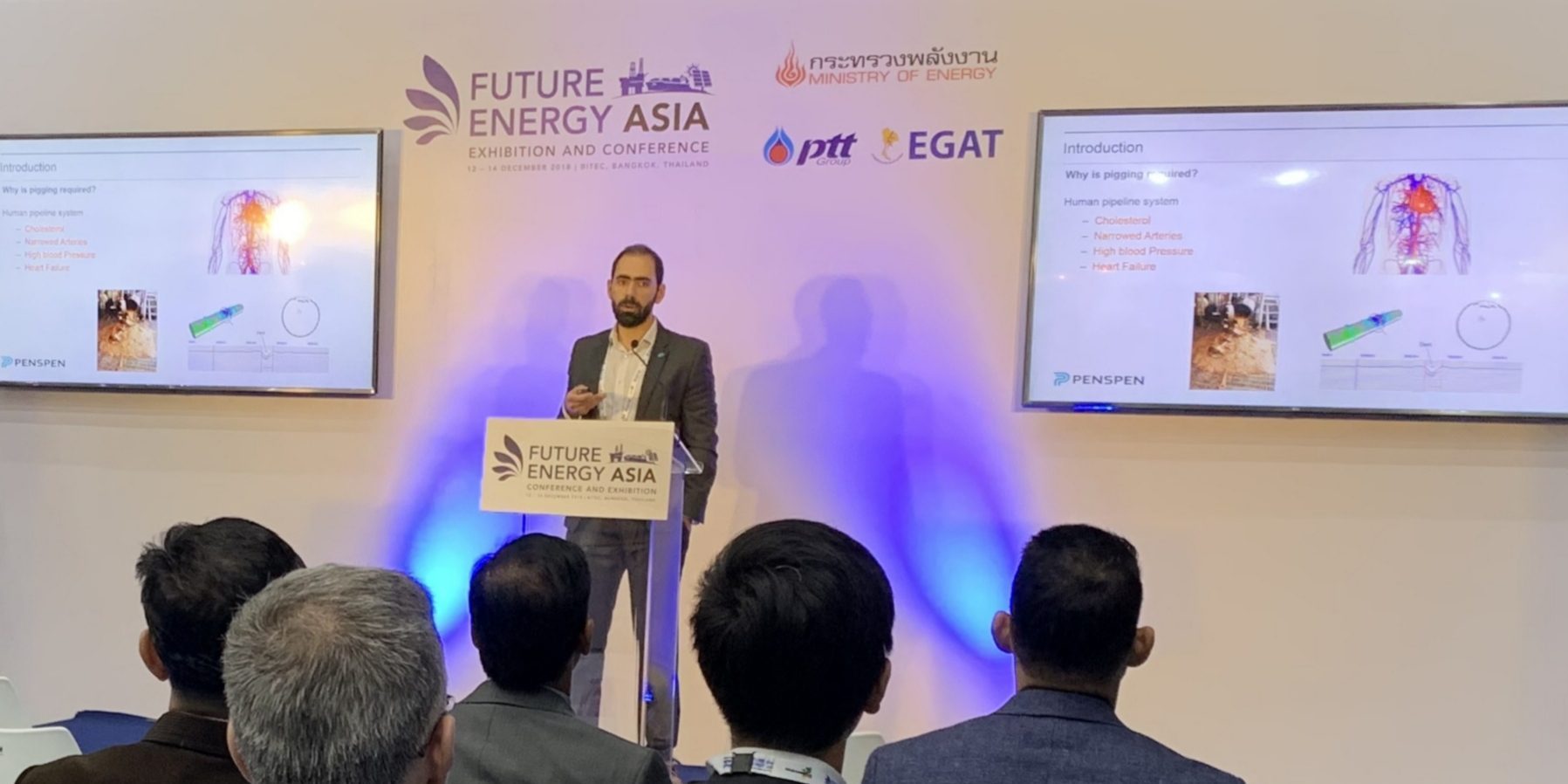 On 12th-14th December 2018, Penspen exhibited at Future Energy in Bangkok, where we also delivered a successful presentation as part of the conference.
The event explored the advancements in Asia's energy solutions, acting as a meeting point for policy makers, government leaders and integrated energy companies to consider future energy strategies.
The Thailand Integrated Energy Blueprint was widely discussed, as this defines Thailand's commitment to promoting more affordable and reliable, low-carbon energy alternatives.
As well as exhibiting at the event, we were also invited to speak at the conference. Delivered by Asset Integrity Manager for the Middle East, Africa and Asia Pacific regions, Ali Alani, attendance to Penspen's presentation was high.
Entitled, 'Assessment of Two Business Critical Unpiggable Subsea Pipelines', the presentation highlighted the challenges that performing a condition assessment of unpiggable pipelines can pose to operators. By depicting the methods used to carry out risk and integrity analysis on pipelines with no available pig receiving facilities, we demonstrated how we have previously overcome these challenges. The audience appeared very engaged and asked a range of questions following the delivery of the presentation.
During the Executive Panel, we were able to liaise with representatives from some of the major operators in the region to discuss the liquid natural gas market in Asia.
Our stand remained busy throughout the exhibition, the results of which we are confident will be very beneficial in the future.
Following the success of the event, we look forward to continuing our work within the changing Asian energy market.