A Day In The Life Of A Senior Integrity Engineer
Penspen believes in "Our People" who are our Key Assets and are recognised for their dedication and hard work for the company.  We've created a 'Day In The Life' series, which will take a look at our Integrity Engineer, Kashif Khan, and what goes on in his normal day-to-day work life.
Name: Kashif Khan
Role: Senior Integrity Engineer
Team: Asset Integrity
Office Region: Newcastle upon Tyne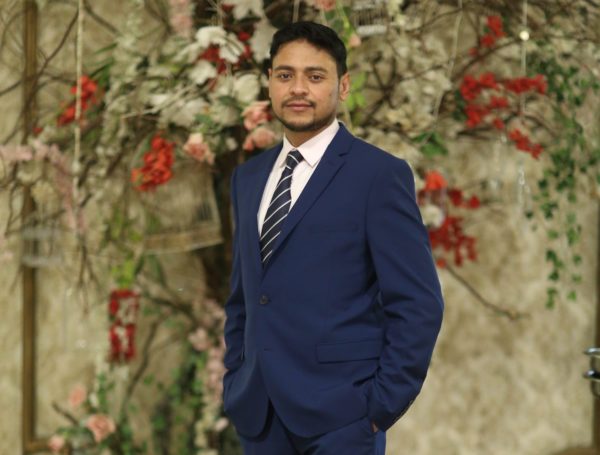 Kashif, as a senior Integrity Engineer, how would you describe your role? 
My responsibilities include the safe, efficient, and effective execution of integrity engineering and management projects. I am the key Integrity focal point for my clients, of which I have built long-term relationships enabling me to address any concerns or day to day queries. As Project Manager my priority is to ensure that all key deliverables are executed on time and within the specified budget. 
What does your average working day entail? 
My day varies depending on the projects specific key deliverables. My general tasks include but are not limited to, providing technical support to various operators of offshore (Predominantly North Sea)/onshore oil & gas pipelines in the UK. When working on projects, I ensure we achieve the specified KPI's agreed upon and recommend any remedial actions to prevent or mitigate potential integrity breach.  
One of the largest parts of my role is reviewing maintenance, inspection & repair reports, corrosion monitoring and operating data. From here I develop Integrity Assessment reports for the operator. Finally, as Penspen grows as a company and we bring in new talent, I dedicate time mentoring our graduate and junior engineers. 
What do you think is your greatest professional achievement? 
There are two key moments that stand out for me, firstly, the completion of my master's Qualification from The University of Manchester. Secondly, achieving Status of Chartered Engineer from Institute of Mechanical Engineers (IMechE).
 How do you see the industry changing over the next few years? 
Hydrogen is going to become a lot more prominent as it is a clean fuel. I would also like to author a paper on the Hydrogen based energy economy. 
Finally, most people at work do not know that… 
I am a very keen gardener, especially growing vegetables. I have a wide variety in my garden and enjoy having a successful harvest throughout the seasons.