A Day In the Life Of an Energy Transition Consultant
In our "Day in the Life" series, we continue to acknowledge the diverse skill set and talent our employees bring to the day-to-day running of Penspen.    
This month, we meet Mathew Aneke, an Energy Transition Consultant based in our Head Office in London, UK.
Name: Mathew Aneke
Role:
Senior Energy Transition Consultant
Team: CEE
Office Region: Europe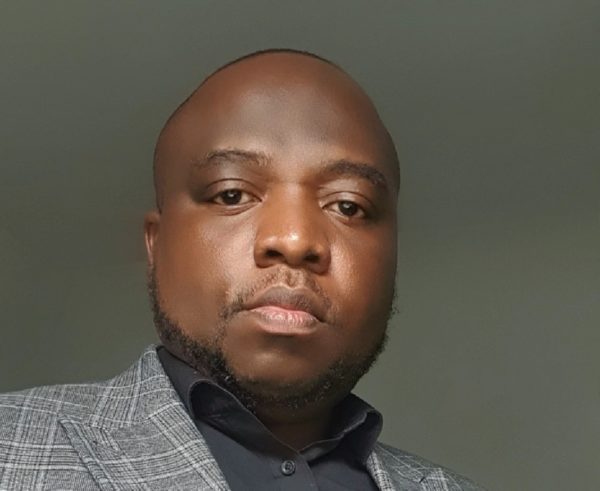 This month in our 'Day in the Life' series, we meet Mathew Aneke, our Senior Energy Transition Consultant based in the UK.
Hi Mathew, what would you say the primary objective is of your role? 
My primary objective is to provide technical leadership that helps clients achieve their energy transition ambition in the most sustainable, ethical, and efficient way whilst ensuring that Penspen remains a global Engineering Consultancy of choice.
With my wide range of skills, expertise, and technical know-how in Energy Transition, sustainability (which covers the field of hydrogen development and CCUS – Carbon Capture, Utilisation, and Storage), process electrification, process intensification, energy storage, waste-to-energy, energy efficiency improvement, waste heat recovery, and biorefinery has developed over many years of experience in academia, research, and industry work.
I specialise in developing and delivering path-breaking projects to help our clients make the right decision as they transition to a new post-fossil fuel dominated era.
What is it about the energy transition space that excites/attracts you? 
What attracts me the most when it comes to Energy Transition is that it provides the opportunity to work closely with clients to ensure that emissions resulting from human activities are reduced to the lowest practically possible level, as this is what is most beneficial to the environment.
Energy Transition encourages the efficient and sustainable use of our limited resources while limiting their impact on the environment. It provides us with the opportunity to preserve the earth for future generations. While many people, especially Engineers, may look at Energy Transition only from the lens of shifting from a system based on fossil fuels to one dominated by clean, renewable electricity. To me, Energy Transition goes beyond just generating renewable energy. It also involves fundamental issues which will require a collective effort in the area of behavioural change to efficiently utilise what is available to us as humans.
How did your engineering background prepare you for this role? 
I have a diverse engineering background and my experience cuts across the energy industry, academia, and research. While I am a Chemical, Process (with some blend of mechanical engineering), and Energy System Engineer, my post-doctoral research activities have provided me with the opportunity to work on multidisciplinary projects.
Combined with my industrial experience, this has broadened my skills and expertise both in the conventional energy industries like oil, gas, and power, as well as the alternative energy industries such as renewable, low carbon energy systems, waste to energy, CCUS, hydrogen, energy storage, functional material development, etc., which are at the heart of Energy Transition and sustainability. So, I am very well prepared and versatile within the field, which equips me with the knowledge required to succeed in the Energy Transition sector.
Could you share your favourite sustainable/energy-saving tip? 
Sustainability is everyone's responsibility, so always play your part to save the environment. Simple actions such as switching off the electric bulb when not in use, taking the stairs when appropriate instead of the lift, boiling the appropriate quantity of water when making tea or coffee, and opting for reusable materials rather than non-reusable ones goes a long way in helping to save the environment.