A Day In the Life Of a Graduate Engineer
In our "Day in the Life" series, we continue to acknowledge the diverse skill set and talent our employees bring to the day-to-day running of Penspen.    
This month, we meet Musa Ahmed, a Graduate Engineer based in Aberdeen, Scotland.
Name: Musa Ahmed
Role: Graduate Process Engineer
Team: Engineering & Project Management
Office Region: United Kingdom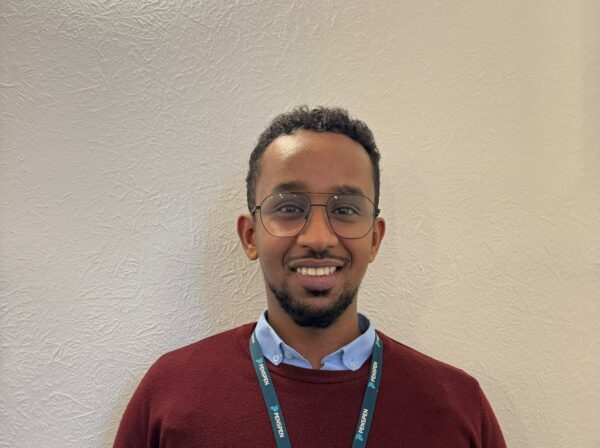 Hi Musa, as a Graduate Engineer, what kind of projects have you been working on since joining Penspen? 
During my time at Penspen, I have worked as a Process and Project engineer on a variety of projects, spanning from conventional oil and gas projects to those focused on the Energy Transition. As a Process Engineer, I have had the chance to learn several software applications, including Aspen HYSYS. Our process team isn't particularly large, but this has been advantageous for young graduates like me, as it provides ample opportunities for direct interactions with highly experienced Process Engineers, some of whom boast 30 years of experience. I believe that this environment accelerates the development of young engineers. 
As a Graduate Engineer within the company, you are paired with mentors who are dedicated to assisting you in attaining a chartership status within an organisation relevant to your field. Your mentor will grant you full responsibility for steering your career development towards the next level. I see this as a commitment highlighting the company's strong dedication to nurturing future leaders in the energy sector. Opportunities like this are the key factors behind my strong appreciation for every moment I have spent at Penspen. 
Could you explain the difference between study and engineering work? 
As the saying goes, we never cease to learn, and each day presents a learning opportunity. The advantage of being part of team Penspen lies in the diverse range of projects and the chance to engage in innovative problem-solving that demands research and self-improvement.  In my personal experience, I have found that solid knowledge forms the basis for engineering work. Once a fundamental understanding and the necessary skills for a specific project are acquired, engineering work comes into play, enabling engineers to apply that knowledge and put it to practical use. 
In my view, these two aspects, study and engineering work, are complementary, and the synergy between the two is vital for the growth and advancement of the engineering discipline. 
Have you had much of an opportunity to interact with clients since joining Penspen? 
As previously mentioned, my role within the company encompasses both process and project engineering. As a Project Engineer, I consider myself fortunate to be actively involved in project discussions with clients during calls. This is an opportunity that I did not anticipate having so early in my career, and I am genuinely grateful for this opportunity. 
My natural inclination has always been towards solving numerical problems and creating mathematical models, which often led to limited interactions with people. However, in my current role as a Project Engineer, and with the guidance and support of the project managers, I have been able to gradually enhance my soft skills and build confidence, especially when it comes to communicating with clients. I would describe Penspen as a place that fosters the development of both technical and interpersonal skills. 
Is there a particular project you're especially proud to have worked on/are looking forward to? 
I have found that all the projects I have had the opportunity to work on have not only been interesting but have also provided me with valuable learning experiences. One project that stands out to me is an energy transition project. The primary objective of this project was to engage with hydrogen stakeholders and collect technical data on key hydrogen initiatives taking place in Europe. 
This project holds a special place in my heart because it was the very first project I had worked on right after graduating from Aberdeen University. As a recent graduate, I had limited insights into the workings of the engineering world. This project served as the gateway for me to step into the industry, marking the transition from an educational background to the field of engineering. Furthermore, following the successful completion of this project, we were awarded two additional projects by the same client. This reflects the exceptional work done by the project team, including myself, and serves as a testament to our collective efforts and dedication. 
Finally, could you tell us a fun fact about yourself? 
I have a strong affinity for playing Sudoku during my leisure time. For those unfamiliar with Sudoku, it's a number puzzle game that originated in Japan but has since become widely popular worldwide. The objective of Sudoku is to fill a 9×9 grid with numbers, ensuring that each column, each row, and each of the nine 3×3 subgrids contains all the digits from 1 to 9 without any repetitions. This game helps me relax and has recently become an integral part of my daily routine. 
Thank you, Musa.