A Day In the Life Of an Asset Management Engineer
In our "Day in the Life of" series, we continue to acknowledge the diverse skill set and talent our employees bring to the day-to-day running of Penspen.    
This month, we meet Arturo Hernández Mosqueda, an Asset Management engineer based in Villahermosa, Mexico. 
Name: Arturo Hern

ández Mosqueda
Role:
Corrosion Engineer
Team: Asset Management
Office Region: Villahermosa, Mexico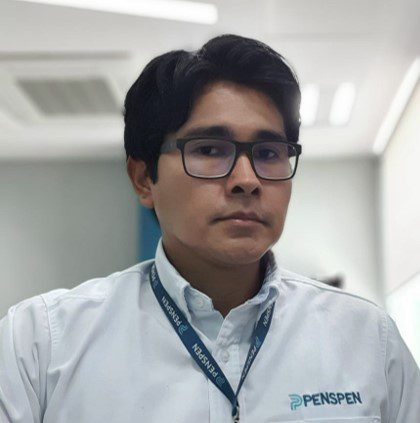 Hi Arturo, in your role as an Asset Management Engineer in Latin America, how would you describe your job and the projects you work on?  
I have participated in the Risk Based Inspection (RBI) methodology, obtaining data from static equipment and pipelines within the energy industry for the generation of inspection plans and; the use and management of AutoCAD to generate and/or modify processes and instrumentation plans and diagrams.  
I have also generated risk matrices and assigned inspection efficiency during maintenance plans. I have supported conceptual, basic, and detailed design engineering of cathodic protection systems with galvanic anodes, as well as diagnosis and evaluation of system efficiency cathodic protection and participation in qualitative methodologies for risk analysis such as HAZID and HAZOP.  
In the time you have worked at Penspen, how has your role evolved?  
When I started at Penspen in 2019, I dealt with the review and verification of the technical reports of the Non-Destructive Tests delivered by the subcontractors for the execution and fulfilment of the Annual Work Plans for the inspection activities of pressure vessels, tank atmospheres, and process lines. During this period, I had limited client interaction.  However, since 2022, I have had the opportunity to be in contact with the clients as I have been responsible for the supervision of projects related to Cathodic Protection Systems.  
What do you think is the most interesting part of working in your role/Asset Management?  
The most interesting thing is that every day, whether at the client's facility or in the Penspen office, one faces challenges that make you grow as a person and as a professional, and these experiences serve as a learning opportunity, helping me to improve every day, and allowing me to continue to feed on knowledge.