Taking place annually on 23rd June, International Women in Engineering Day (INWED) is an international awareness campaign started by the Women's Engineering Society (WES) to raise the profile of women in engineering and focus attention on the amazing career opportunities available to young women in this exciting industry. It celebrates the outstanding achievements of women engineers throughout the world.
This year's International Women in Engineering Day will be celebrating its 10th year in 2023 and will be recognising the amazing work that women engineers around the world are doing to support lives and livelihoods every day through the theme of #MakeSafetySeen. 
Less than 1/3
of women make up the global STEM workforce.
Less than 20%
of engineering graduates in 2022 were female.
Meet Some of Penspen's International Women in Engineering
At Penspen, to support INWED23  we are spotlighting some of the many talented female Penspen employees across the globe, who are helping to build towards a brighter future and to find out how they are #MakingSafetySeen, in hopes that we can encourage more young women to pursue a career in STEM and the engineering industry.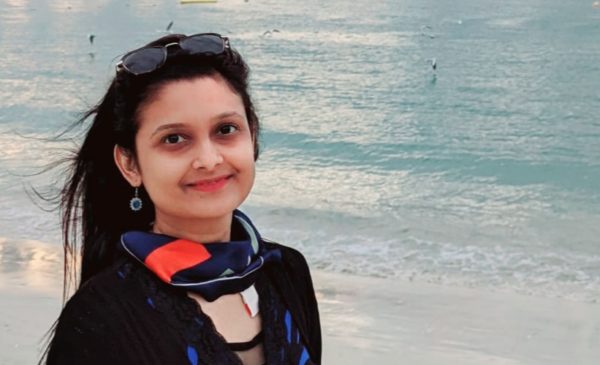 Priyanka Dixit, Lead Electrical Engineer
Region: MEA
Priyanka is from the vibrant city of Mumbai, India and after completing her Electrical Engineering, she chose a career in the Oil & Gas industry to explore the world of Electrical Engineering and Technology in this sector. Her role at Penspen involves leading the Electrical discipline of Abu Dhabi and executing the challenging projects in hand. 
What initially sparked your interest in the engineering industry?
As a child, my favourite subject in school was Science. It always intrigued my interest and would love to do all the science experiments and try different ways to conclude them. So much so, that I would actually open the clocks and electronics at home to check how they worked. My father saw this side of me and insisted I try my hands at Engineering.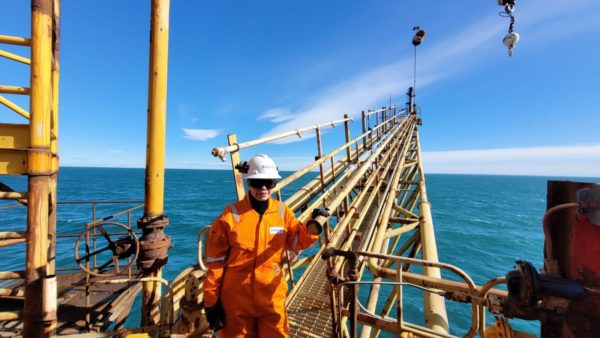 Ilze Priego, Senior Integrity Engineer
Region: LATAM
Ilze has a Bachelor's in Engineering Physics and has two masters' degree, one in in Prospective and Strategic Studies and the other in Corrosion and Integrity Management. She joined Penspen in 2014 as a graduate engineer, and now has progressed to a Senior Integrity Engineer, leading projects in Peru, Argentina, and Chile. 
How are you #MakingSafetySeen as a Senior Integrity Engineer?
On March of this year, I managed a project in Argentina, whose goal was to ensure the safety and integrity of the assets. As a part of the scope, we visited the Client's facilities. During the field visit, the team always followed the safety guidelines, including the wear of PPE, the immersion suit, and the helicopter lifejackets.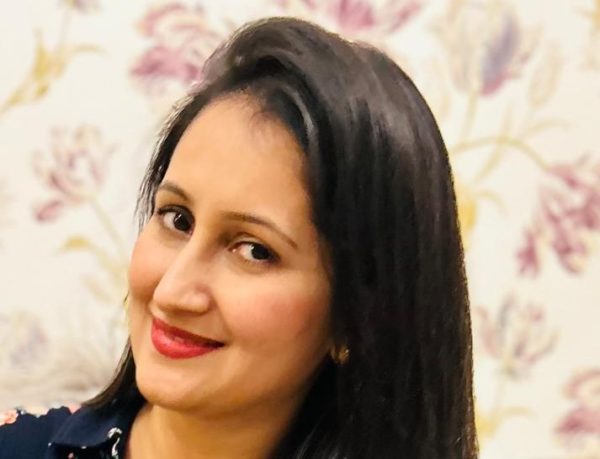 Shobhina Teotia, Testing & Operations Engineer
Region: Europe
Shobhina is a Postgraduate in Engineering and Technology and an experienced Quality Engineer with over six years of experience in IT testing and Quality Assurance. She recently joined Penspen in March of this year and is responsible for implementing the testing strategies and perform the related testing to make THEIA defect free. 
How do you see the engineering industry evolving?
The engineering industry is undergoing a digital transformation, with the adoption of technologies such as artificial intelligence (AI), machine learning (ML), Internet of Things (IoT), and cloud computing. These technologies are revolutionising processes, enabling automation, improving efficiency, and enhancing data-driven decision-making in engineering design, manufacturing, and operations.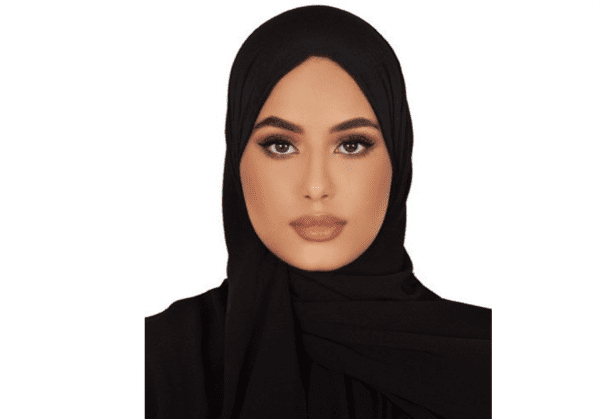 Shurooq Alkarbi, Project Engineer Graduate
Region: MEA
Shurooq is a Chemical Engineer who is currently working as a graduate Project Engineer. She finds her role challenging but also rewarding because of the satisfaction it brings to see a project through from the start to finish and knowing that she is making a real contribution to society makes it all worthwhile. 
What advice would you give someone considering a career in engineering? 
For some considering a engineering career, my advice would be to start by learning as much as you can about the field. This could mean taking classes, reading books or articles about engineering, or even talking to people who are already successful in this field. The field of engineering offers a wide variety of career options. Even though it can be difficult at times, a engineering career has many advantages and will provide you with the satisfaction of knowing that you are playing a part in changing the world.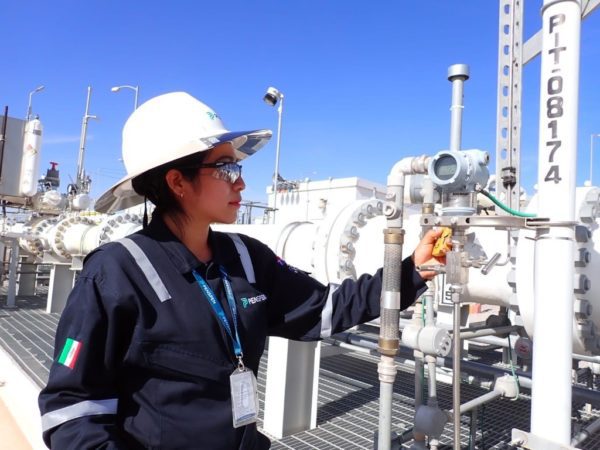 Beatriz Luna Cortazar, HSE Coordinator
Region: LATAM
Beatriz is a Environmental Engineer with a Master's Degree in Safety, Prevention, and Control of Occupational Hazards. She has been working with Penspen for over 5 years. Beatriz helps to oversee the execution, coordination, design, implementation and communication of safety, health, environment and quality for Penspen LATAM.
How are you #MakingSafetySeen as a HSE Coordinator?
Making safety seen is the responsibility of everyone, in every project, and both at work and home. The priority is reaching the goal of zero harm, which is achieved by prevention of occupational risk and promoting a culture of safety and health at work at every level of the organisation. At Penspen, we have robust, fully accredited Health, safety, and Environmental Management Systems, with detailed HSE processes and procedures.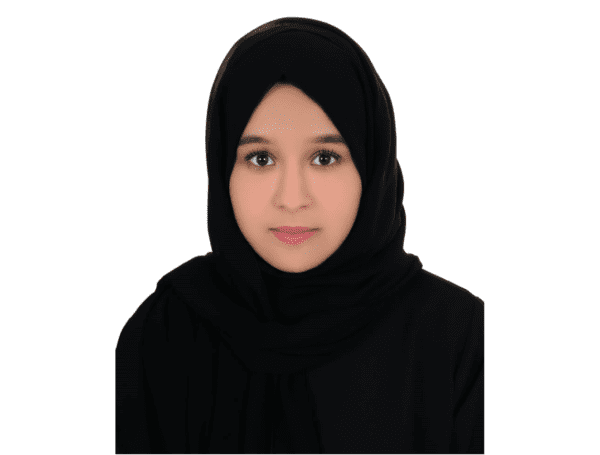 Shaima Alafeefi, Junior Process Engineer
Region: MEA
Shaima is Junior Process Engineer and a graduate from Khalifa University with a Bachelor of Science degree in Chemical engineering. She has been with Penspen  for just over a year gaining experience as a process & project engineer.
What initially sparked your interest in the engineering industry?
As a child growing up in an engineering family, I explored the engineering field early. My desire to solve complex problems and fascination with how things worked was enough to know that the engineering path was the best for me.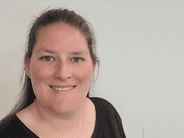 Emma Curry, Senior Integrity Engineer
Region: Europe
Emma is a Senior Integrity Engineer within the Asset Integrity department in Newcastle, UK. She has been with Penspen just over 5 years, but working within the pipeline industry for 17 years. Her most recent task is for a worldwide Oil and Gas operator, looking at the integrity of all of their risers in the North Sea.
What advice would you give someone considering a career in engineering?
The best advice I could say to someone thinking about engineering, is that if it is something that you are interested in then do it, it can open the doors to opportunities that you didn't know existed.
I think a common misconception is that being an engineer doesn't have to mean that you are in a machine covered in oil; there are many different types of engineering available and that your gender does not define your engineering ability. Engineering is for engineers, regardless of gender.