A Day in the Life Of a Graduate Engineer
In our "Day in the Life of" series, we highlight and celebrate our colleagues from across the globe and across all business areas. This month, we are spotlighting Jake Kidd, a Graduate Engineer based in Aberdeen, UK. 
Name: Jake Kidd
Role: Graduate Process & Project Engineer
Team: Engineering & Project Management
Office Region: United Kingdom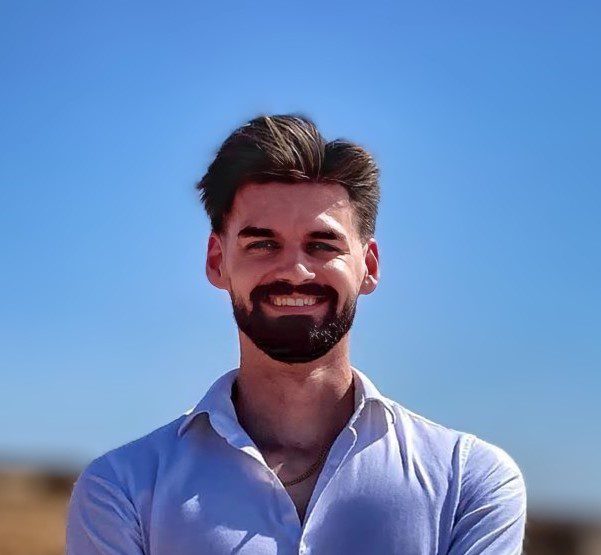 Hi Jake, as a Process and Project Engineer, what kind of projects are you currently working on? 
During my year at Penspen, I have worked on various projects, including traditional oil and gas and energy transition projects. As a Project Engineer, I am fortunate to have the opportunity to participate in project discussions with clients in person and on calls every week, which is an opportunity that I did not expect to have so early in my career and am very glad to have. I have had the opportunity to receive mentorship and guidance on how to confidently engage with clients, and I have been able to apply skills I acquired from my previous experience in sales.
There are a lot of changes happening in the industry, how are you as an engineer navigating these?
The energy transition is an unavoidable process that Penspen is wisely embracing by leveraging its experience in the industry. As a company, we are trusted by our clients to provide complex solutions in some of the world's most challenging environments and transitioning away from fossil fuels is undoubtedly one of the most complex and challenging endeavours. I am thrilled to work for such a forward-thinking company that is venturing into new areas, particularly in hydrogen energy, which is my area of passion. Being part of the teams working on various ongoing hydrogen projects is a source of great excitement for me.
Personally, I am constantly seeking to enhance my skills and knowledge, and I am currently pursuing a PGCert in Hydrogen Energy Systems to better prepare me for future projects and deepen my understanding of ongoing ones. So far, this has proven to be an excellent decision.
What impact do you see renewable energy having on the industry and how do you see it impacting your career?
As a 25-year-old engineer at the start of my career, I believe that renewable energy will play a significant role in shaping my future. In my opinion, this transition is essential, which is why I am investing my time in courses to upskill myself in these areas. I believe that we are at the forefront of a green industrial revolution, and as an ambitious engineer committed to lifelong learning, it would be unwise not to do everything possible to contribute to this transformation.
If you could give some advice to your younger self, what would it be? 
Perseverance is key in everything you do. When faced with a challenging problem, it is important to persist and continue working on it until a solution is found. Don't hesitate to ask questions and seek help when needed. If you come across an issue, speak up and voice your concerns. Keep pushing forward and give it your best effort, utilising the knowledge and experience of those around you to help you succeed.