THEIA Mapping Module
For better, more timely insights into your assets.
Request More Information
"*" indicates required fields
The role of THEIA, Penspen's Pipeline Integrity Management Solution, is to enable to operators to gain better, more timely insights into their assets based on the data available.
The THEIA Mapping Module is a user friendly visualisation of the key information relating to an asset in addition to being able to highlight areas for concern.
Where data has been uploaded within THEIA with latitude and longitude references, THEIA plots the data directly onto our mapping tool. Where current or historic ILI data only has easting and northings, THEIA has a calculator to enable this data to be converted and visualised on a map.
In addition to being able to see assets in a map view, the user can overlay historical data and see comparison of features.
All of this data is aligned and correlated within THEIA to provide the user with maximum insight as to the health of their pipeline.
Along the length of the pipeline, the view is interactive enabling the user to zoom in on areas of interest and relevance.
Being able to map an asset has always been a valuable tool and with THEIA's technology, security and application it is increasingly functional in terms of the insights it can offer.
THEIA Mapping is designed with the Operator in mind, allowing full visual insight into the asset.
Satellite Version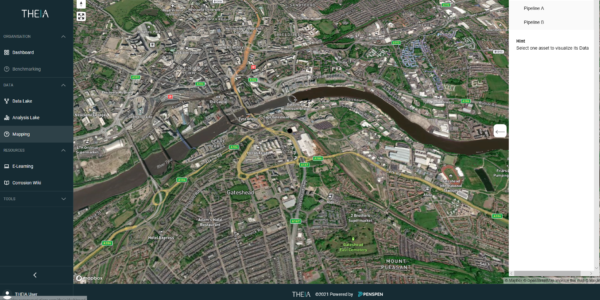 Light Version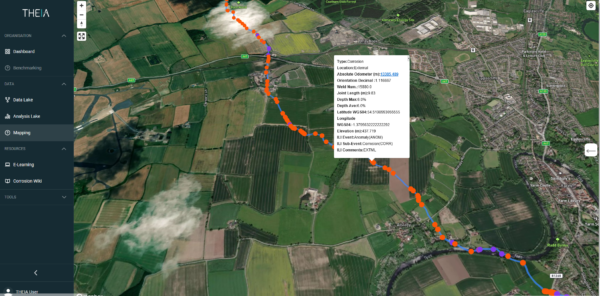 Dark Version