Contact Us
"*" indicates required fields
Digitalise Energy Data, Maximise Performance
The energy industry as we know it is evolving and powering the world is becoming more and more complex. As operators are faced with managing ageing pipeline assets, budget cuts, increasing regulatory demands, and loss of skills within the industry, we recognise that one of the biggest challenges in the energy industry is uncertainty.
Access Accurate Data Insights.
Digitalisation of the energy industry offers the progression and innovation required to reduce uncertainty, help minimise unforeseen failures, and provide operators with maximised pipeline performance. The development of flexible, intelligent solutions, including the improved coordination and interpretation of data, empower integrity teams by providing the right tools to access better and more accurate data insights, faster and more securely.
The benefits of digital data management solutions mean users have secure access to their data, irrespective of where they are located, as well as the ability to sift huge volumes of data in the shortest amount of time – enabling inspection and maintenance streamline, and reduction of costs and risk.
Ensure Effective Energy Supply.
Increased investment in infrastructure as a result of higher oil and gas prices, as well as growing activity in planning for future energy provision, means that many energy operators and utilities around the world are seeking ways to help improve operational efficiency and access to safe and sustainable energy for the communities that they serve.
The integrity of pipelines will play a critical role in the development, as a greater focus on improving pipeline integrity management processes and procedures will be vital in ensuring energy supply effectively reaches customers and satisfies consumer consumption.
Improve Energy Management.
Combing new technologies with data digitalisation can bring new ways of cost efficiency and profitability to the energy industry, and encourage:
Improved Decision-Making
Increased Pipeline Uptime
Reduced Inspection Frequency
Decreased OPEX
THEIA – Pipeline Integrity Management Solution
Capture the value of your data and empower your integrity teams.
LEARN MORE
Project Highlights
————————————
We've worked on over 10,000 projects in over 100 countries around the world and tackled almost every conceivable challenge in the industry. Explore a selection of our digital pipeline management projects below.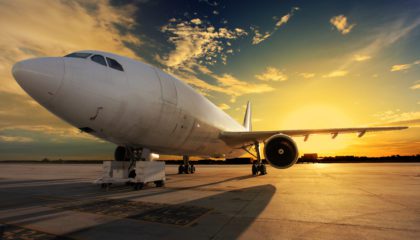 Feature Matching – Aviation
Combinations of multiple data sets with feature matching and CGR analyses for the Manchester Airport Pipeline System maintained by Penspen in the United Kingdom.

Risk Assessment – Pipeline System
Management, report assessment and documentation of 1,000,000 features for a critical national pipeline asset in Peru, Latin America.

Integrity Evaluation – Infrastructure
Analytical data tool for the management and evaluation of structural integrity of pipes, static equipment and tanks in Colombia, Latin America.
19%
of oil and gas companies considers themselves advanced in leveraging digital transformation
34%
of companies feel unprepared to deal with digital transformation due to talent deficiency
Digital Solution Designed for Engineers, by Engineers
Reduce Cost, Manage Risk, Improve Uptime and Minimise Inspections.
Penspen's integrated digital solution, THEIA, combines our deep engineering knowledge with advanced analytics optimises the performance of assets by reducing inefficiencies, increasing sustainability, and providing flexibility through the power of data.
THEIA streamlines daily workflows and creates smarter pipeline networks by reducing operational and capital expenditure, increasing network safety, faster maintenance turnaround, and optimising regulatory compliance.
VIEW THE BENEFITS