Penspen Reports $81 Million Worth of New Contracts Secured in First Half of 2023
Company's comprehensive engineering expertise helps improve energy access for communities worldwide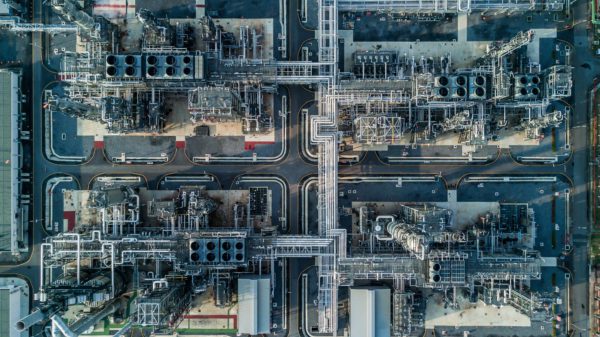 Penspen today announces a positive start to the fiscal year with $81 million awarded in new contracts during the first half of 2023.
The company's latest financial results underscore the trust that energy companies place in Penspen's ability to deliver tangible results by addressing complex industry challenges, optimising the performance of assets, and maximising value across the full energy value chain – from initial concept through to sustainable operations.
Key Contract Awards:
28 new contracts with a total value of $67 million in the Middle East and Africa Region for our Engineering, Project Management Consultancy, and Asset Integrity Service Lines, including Study, FEED, Detailed Design, Integrity Assessment, Risk Based Inspection, Project Management Supervision and Consultancy contracts for National and International Energy companies as well as EPC contractor clients

91 new contracts with a total value of $5 million in the UK and Europe across the Asset Integrity, Asset Management, and Engineering service lines including continuing work on a CO2 pipeline for carbon capture, pipeline design for a hydrogen infrastructure project, a site overhauls programme for a gas network, design of fuel farm and hydrant network for aviation, and multi-project contracts from major national energy companies
36 new contracts with a total value of $5 million in North America and Latin America across the Asset Management and Asset Integrity service lines, including projects for the rehabilitation of cathodic protection systems, integrity advisory services for gas transportation systems including the use of our digital platform, THIEA, electrical interference studies for solar power installations, and multi-contract field operations services for a major US exploration and production company
"We are excited about helping our clients to navigate the evolving energy landscape and to have a positive impact on their businesses and communities. As a result of our relentless focus on delivering the best technical support to help them get the most value out of their energy assets, we have seen strong growth in sales and revenues in the first half of 2023 across all of our regions," said Peter O'Sullivan, Penspen CEO.
"Penspen is proud of its contribution to the development of sustainable energy systems through the use of its deep experience and expertise. We look forward to continuing to work together with the industry to shape the future of the energy sector."
Neale Carter, Executive Vice President for the Middle East, Africa and Asia Pacific Regions, added: "Our regional business has achieved 30% year-on-year sales growth. This success is a testament to the focus, performance and dedication of our engineering teams and support staff. We are committed to continue delivering exceptional project value for our clients and advancing the development of assets to ensure a stable, secure and abundant supply of energy both nationally and internationally."
For media enquiries, please contact:
Roxie Nilsson, Global Director of Marketing & Communications, Penspen: r.nilsson@penspen.com