Penspen Appoints Global Energy Transition Director
Company strengthens capabilities to accelerate industry decarbonisation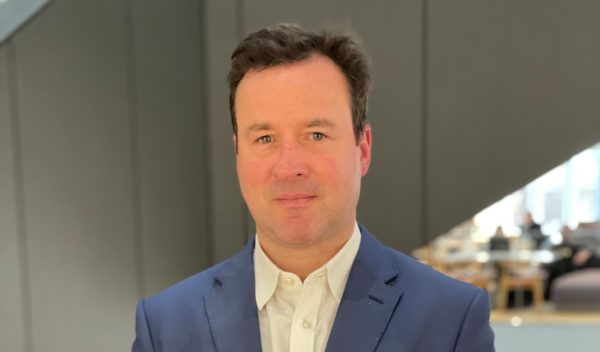 Penspen, a leading global energy consultancy dedicated to improving access to cleaner energy for worldwide communities, today announced the appointment of Darren Bartlett to the new role of Global Energy Transition Director. The appointment strengthens the company's energy transition capabilities and re-affirms its commitment to industry decarbonisation, helping the international energy industry accelerate the pathway to net zero emissions.
Mr Bartlett joined Penspen in 2019 as Director of Sales & Marketing for the UK and Europe, progressing to acquire additional responsibility as Director of Engineering & Project Management for the same region two years later. He brings 25 years of experience from a variety of national and international energy organisations, such as Costain, Bechtel, and Technip. Furthermore, Mr Bartlett has a wealth of low-carbon and hydrogen-related expertise gained in both commercial and technical areas of the midstream and downstream sectors. His most recent work includes overseeing the delivery of:
Concept and basic engineering/FEED of the future H2 blending stations for a natural gas transmission system and natural gas distribution system
Complete engineering and consenting expertise for the UK's first large-scale hydrogen production hub
Hydrogen assessment solutions to determine the feasibility and system compatibility with hydrogen for a multi-national power company
"We are pleased to announce the appointment of Darren Bartlett as Global Energy Transition Director," said Peter O'Sullivan, Penspen CEO. "Darren has the experience, knowledge, and expertise to effectively advise the industry on low carbon and hydrogen-related opportunities from a project financing and development, regulatory and infrastructure standpoint. He has been involved in many first-of-a-kind sustainability projects across the global energy industry – from repurposing of power stations for hydrogen – to carbon capture and storage for onshore and offshore operators."
"As the market continues to develop quickly, Darren's invaluable insight as an industry expert in the emerging energy transition field makes him well-positioned to lead the strategic direction of these projects," added O'Sullivan.
The announcement coincides with Penspen's 2022 launch of its Energy Transition Consultancy – a multi-disciplinary centre of international energy transition expertise. For more information, visit: https://www.penspen.com/et-consultancy
Media Enquiries
Roxie Nilsson
+44(0)7966 313216