Penspen Reports $65 Million Worth of New Contracts Secured in Second Half of 2022
Company supports global access to cleaner energy and enhances infrastructure for energy companies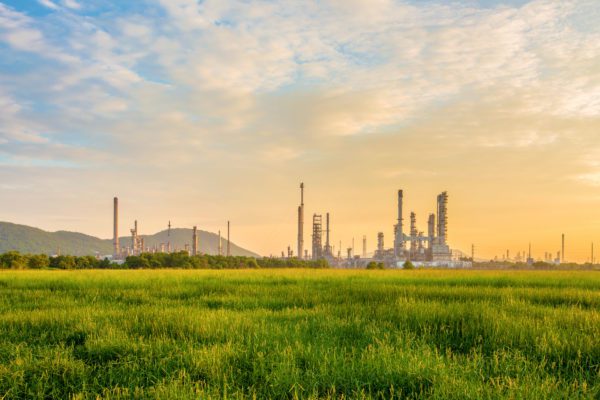 Penspen, a leading global energy consultancy dedicated to improving access to cleaner energy for worldwide communities, today reported new contract sales of $65 million during the second half of 2022. 
Penspen's sales performance for H2 2022 maintains the company's strong growth from last year with a positive outlook for the year ahead. 
With worldwide demand for accessible and affordable energy increasing amid high commodity prices, Penspen's expertise continues to make a positive impact across the rapidly changing global energy industry. 
 The company's latest financial results demonstrate that its experience in designing, maintaining, and optimising the infrastructure of energy operators, utilities, and power providers, from initial concept through to sustainable operations, is in strong demand. 
"Our skilled teams have delivered a very strong performance across all of our regions and service lines and have helped our clients meet the challenges they face in a dynamic market." said Peter O'Sullivan, Penspen CEO. 
"The outlook for 2023 is positive. We are growing our team in order to respond to our clients' increasing requests to help them invest in the essential infrastructure required to respond to the challenges of both high commodity demand and the acceleration of the energy transition." 
Neale Carter, Executive Vice President for the Middle East, Africa and Asia Pacific Regions, added: "The MEA team is further solidifying its position as a trusted advisor for deep engineering knowledge on energy projects, delivering real value and consistent success across engineering and project management services in the region. This has resulted in several new framework agreements with major national oil companies." 
Key Contract Highlights: 
77 new contracts in the UK and Europe across the Asset Integrity, Asset Management, and Engineering service lines including a hydrogen assessment, gap analysis and blending facility design for a national gas system in Europe

 

28 new contracts in the Middle East across the Project Management Consultancy, Detailed Engineering, and Asset Integrity service lines, including double-digit project management and consultancy for onshore services, engineering services for a CO2 recovery and injection project, risk-based asset integrity implementation for refining, and several multi-year framework agreements across all services for a major national oil company

 

27 new contracts in North America and Latin America across the Asset Management and Asset Integrity service lines, including structural analysis services for inspection of transportation infrastructure in Colombia, and multi-year asset management agreements for one of the largest exploration and production companies in the US
For media enquiries:
Roxie Nilsson, Global Director of Marketing & Communications, Penspen: r.nilsson@penspen.com
Andy Groundwater, Fifth Ring: andy.groundwater@fifthring.com