Success Story – Ruwais Train 3 PLC Replacement
At Penspen, we believe in celebrating our successes and recognising the hard work of our people when a project is completed.
Earlier this year, we successfully completed the Ruwais Train 3 PLC Replacement project, which initially began in May 2019. We received invaluable support from ADNOC Gas Processing Company, enabling us to overcome a number of challenges during this project.
Thank you to everyone involved for your efforts and ensuring the project was delivered successfully and on time.
Success Story
In May 2019, the Middle East and Africa (MEA) region was awarded a Front End Engineering & Design (FEED) contract by ADNOC Gas Processing for the Ruwais train 3 PLC replacement/upgrade.
The project scope included: engineering for the replacement/upgrade of the existing ProSafe PLCs, utilised for ESD and FGS systems in the Ruwais train-3 facility and FSC system of new LPG tankage, having various interfaces to existing ESD/FGS systems.
Our services were led by our Instrumentation & Control team, supported by our other engineering disciplines in order to review the existing design and replace/upgrade the control system.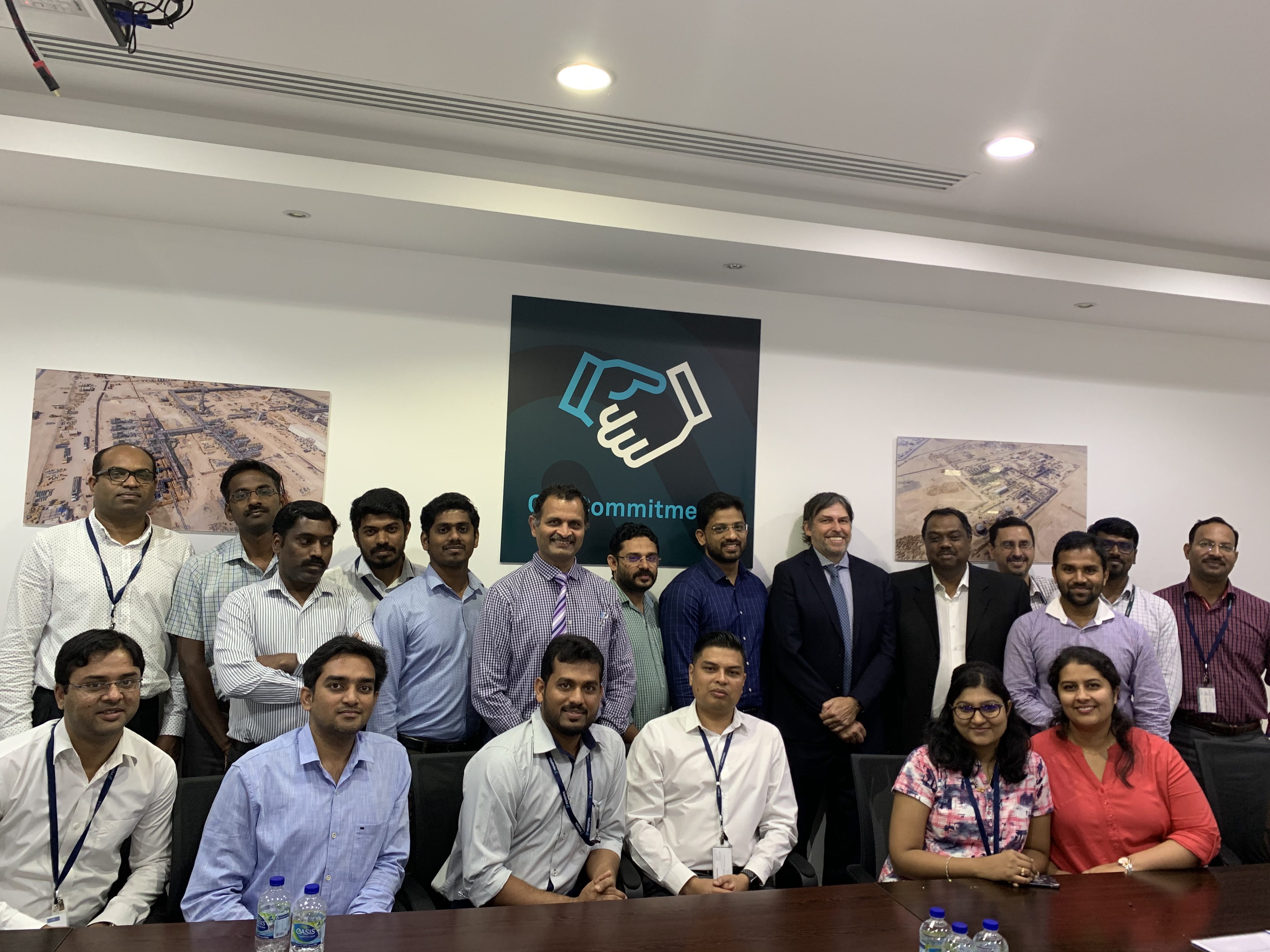 We experienced a series of hurdles during the project, as this was a brownfield FEED project and consisted of major instrumentation works. There were many bottlenecks and we faced a lot of challenges in the plant.
With the determination of the project team and their splendid efforts, the project was successfully completed on 11th February 2020. This would not have been possible without the support we received from ADNOC Gas Processing Company.
Continuous monitoring and follow-ups were the hallmarks of this project's successful completion. The project close out celebration was held at our Abu Dhabi office on Tuesday 25th February 2020, with the distinguished presence of ADNOC representatives.